Hello again, it's good to talk to you.

I'm sorry it's been a while. I took a good bit of time thinking about where the newsletter should go next. After reviewing a bunch of options, the decision was here. I'll talk more about this platform after a few months to make sure everything behaves as it was sold to me.
As any long time listener knows, we are supported by LinkedIn Marketing Solutions. Please give them a click now (and get your free $100 towards a new campaign) at LinkedIn.com/moc
Things have been pretty wild, my wife and daughter tested positive for covid recently, somehow my son and I remained negative. My daughter showed no symptoms except a week of watching junk on YouTube and the lovely Carin had what was like a moderate cold/flu so we were extremely lucky. I hope you are doing well, do give me a yell on twitter @johnjwall or feel free to reply to this so we can see how it works!
Here's what's happened since last newsletter!   -JW

Debbie Millman and Conversations with the World's Most Creative People
I say she's the best on branding in the world. Proven in the market with her work covering nearly half the supermarket, and proven in higher ed as the creator of the world's first graduate program in branding at the School of Visual Arts in New York City. Click here to learn more and listen to the interview.
MoC Listeners: Get $100 for a LinkedIn Campaign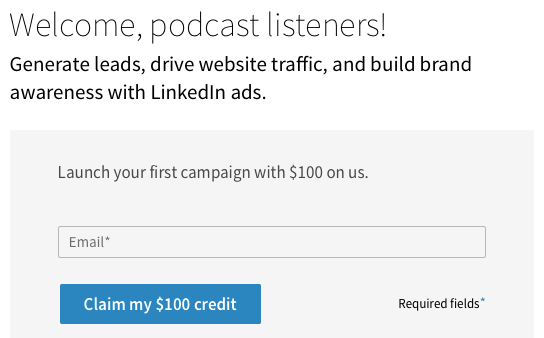 Over 575 million business professionals are on LinkedIn. Target by title, company, industry and more! Please check our sponsor out!
Get $100 just for signing up. What are you waiting for!! Visit LinkedIn.com/moc
Real World Marketing with Jeanne Hopkins
Jeanne first talked to us over a decade ago when she was making things happen at Hubspot. Now she's at OneScreen.ai and revolutionizing outdoor advertising. Check out the interview here:

The End of Google Analytics is coming! Are You Ready for GA4?
If you're on GA3 you've probably heard that it's being end of lifed June 2023. Don't have GA4 set up yet? We can help:
Start with Trust Insights' free guide of Google Analytics 4 resources.
Chris has created an entire course on GA4. MoC listeners get $50 off with code moc
If you'd rather someone else do it for you to make the pain go away, come talk to us in the Analytics for Marketers Slack Group.
Get the Complete Guide to Account Targeting from Terminus
Want to learn about account based marketing (ABM)? Check out the guide from our sponsor Terminus and thank them for enabling us to produce the show!
Some Nice Things
Need to recharge your batteries? Here's what we've enjoyed watching:
If you're into food and travel, check out the new season of Somebody Feed Phil
Chris loves Strange New Worlds (as do I) classic Trek, jump in on any 1 hour episode, no high stress multi-episode apocalyptic arcs.
And, Obi-Wan is amazing.
Thanks for listening!